Explore Pet Friendly Stores in Riversdale YXE
Riversdale Saskatoon is the perfect place to explore; with beautiful street art, unique architecture, and distinctive businesses, there is something unexpected around every corner. Who better to explore with than your best furry friend! Some Riversdale businesses offer a pet friendly environment so you can not only walk the district with your pet, but also stop in and visit a few places on the way!

*Please note: it is best practice to check in with businesses before entering with your pet. Pets in Riversdale should be leashed at all times. Please be prepared to clean up after your pet. Your pet should be well-mannered and properly trained before entering a business. Pets are not allowed in any business that serves or makes food as per Saskatchewan Health Regulations.
Pet Friendly Riversdale Businesses:
118 20th Street West, Saskatoon SK.
306-665-7685
Soul Paper is a one stop shop for all things stationary including paper, writing instruments, journals, office supplies, cards, art supplies, etc. Soul Paper's goal is to create a place that nurtures the human spirit and inspires personal expression & growth.
225 20th Street West, Saskatoon SK.
306-373-4224
Spoke N' Sport maintains a pedigree of being one of the best bicycle/snow sports stores in Saskatoon. We have a rich local history and we're excited to be located in the thriving neighbourhood of Riversdale, located in the old Walters Cycle building. We cater to a vast variety of outdoor enthusiasts and offer a fun and relaxing environment for shopping.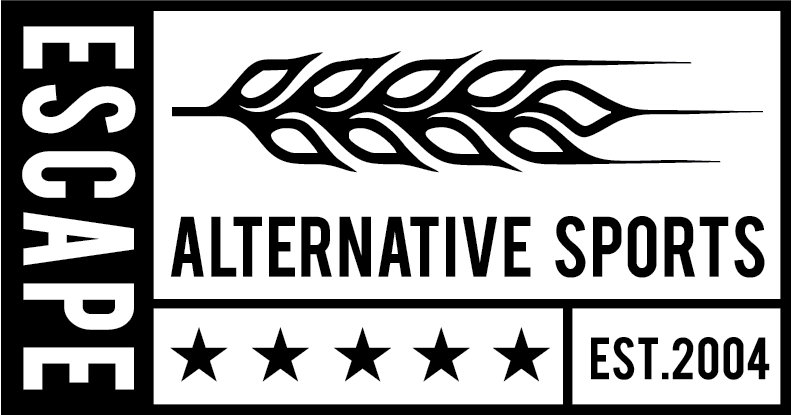 110 19th Street West, Saskatoon SK.
306-244-7433
Saskatoon's outdoor adventure and alternative sports hub, featuring products and brands you will be hard pressed to find anywhere else.
224 20th Street West, Saskatoon SK.
306-384-5488
Hardpressed strives to bring well-designed, quality lifestyle items to Saskatchewan from brands similar to our own. The in-house line draws inspiration from where we live and is hand printed in the studio visible from our retail space in Saskatoon.
122 20th Street West, Saskatoon SK.
306-244-0200
Bike Universe is located in Saskatoon's historic Riversdale neighborhood. We carry a large selection of City, hybrid, BMX, cruiser and mountain bikes. Whether you prefer to shop on our website or to come visit us, we're here to help you with all of your cycling needs.
120 20th Street West, Saskatoon SK.
306-979-9922
Hazlewood features vintage clothing, accessories and home goods that are thoughtfully selected for the store from season to season, with a focus on quality, design and natural fabrics that will last. In addition to vintage, Hazlewood carries a hand picked selection of locally made goods and apothecary crafted throughout Canada and North America.
Anthology Home Collection
126 20th Street West, Saskatoon SK.
306-955-3115
At Anthology clients will find a collection of home furnishings, upholstery and casegoods, beautiful cushions and bedding, tabletop and décor, delectable edibles, lux body products and jewellry for adornment. We are exclusive dealers in our city for many lines including Dwell Studio furnishings, Designer Guild, and Eighteen Karat.
920 20th Street West, Saskatoon SK.
306-242-7387
At Survive Pet Supply, we believe that pet owners shouldn't have to think twice about providing the best quality for their family members. We pride ourselves on affordability and accessibility to all pet owners, from all walks of life.
420 Avenue M South, Saskatoon SK.
306-653-1323
As a family owned business our focus has always been our customer service. We have always offered free delivery and that continues on today. Our moto has been "large enough to serve you, small enough to want to".
Al Anderson's Source for Sports
208 Avenue B South, Saskatoon SK.
306-652-9412
Al Anderson's Source for Sports is a locally owned and operated sporting goods and service retailer. Servicing Saskatoon and surrounding areas including Warman, Martensville, and Clavet, we are a leader in our community and pride ourselves on offering the best service backed by the knowledge and know-how helping customers find what fits their game, budget, and level of play.
If you would like to see your Riversdale business on this list, please contact communications@riversdale.ca.
Thank you to our Riversdale businesses who aim to make our neighbourhood a distinct and unique experience for all!